Containment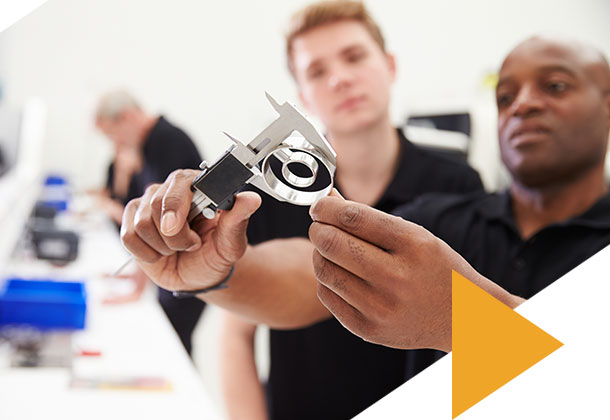 Aiming for the zero defect, AB Serve integrates continuous improvement standards in its services of quality management, in house and on sites.
Because they monopolize the operational skills and the time of their staffs, industrial quality and logistics services are a sore point in the global organization of the industrialists.
By managing these services from A to Z for them, AB Serve allows its customers to refocus on higher value-added functions. Leaning on its experience of the industrial world, the skills of its teams and the requirement of its internal processes, AB Serve has a specific answer (inspection, sorting and firewall) to any kind of detected quality incident, according to the stage of the process of production.
AB Serve has been providing corrective and preventive services of inspection and quality management within automotive for over 15 years, steel, aeronautics, electronics, cosmetics, and crystal glass-making industries.
The structure and the internal management of AB Serve are much dedicated to the development of their employees' skills and to the passing-on of knowledge and know-how from experts.
The methods of interventions are adapted to the customer company's field of activity, its processes and its internal structure, as well as to the issue, to guarantee decisive and long-lasting benefits :
Supplied parts inspection to protect production lines
Firewalls on finished goods
Quality analysis and expertise
---
Les atouts de la sécurisation des processus d'AB Serve :
▷ ISO 9001 certification
▷ OHSAS 18001 certification
▷ Real COPQ analysis
▷ Groups liability insurance cover of 10 M€