History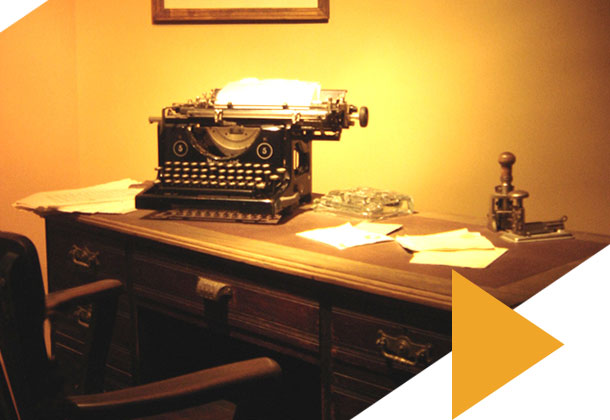 Over the years AB Serve has become one of the major actors of the delivery of services to the industry and offers a complete range of corrective and preventive quality optimization services.
The history of the company AB Serve begins in 1996 when Robert Vaglio and André Bousser create, on an equal basis, Vaglio Services, service provider to the steel industry. The company is based in Malancourt-la-Montagne, Lorraine, in a bungalow, next to the Jaumont quarries. It intends itself then for the scrapyards management, the cutting and the recovery and the crushing of slag, as well as for the refractories maintenance, and for the industrial cleaning.
As early as 1997, the company obtains a 6 year contract from the Gandrange steel plant. Vaglio Services has 15 employees. The first works foreman, Pascal Brandt, is recruited that year. Still part of AB Serve Group, he is currently President of the heavy industry branch of the group _ AB Serve Industries.
In 1999, the company settles down to Rosselange, Lorraine, in "real professional premises" with 200 m ² of offices surface.
It is in August, 2000 that the adventure with the automotive sector begins, when the company diversifies its range of services, by turning to quality inspection, and signs a first contract with a major French car manufacturer's Lorraine plant.
The same year, AB Services is created in Luxembourg to work as a service provider company with the Luxemburg industrialists.
AB Serve initiates its national development in 2003, by signing a quality inspection contract with its first out of Lorraine customer _ a major international manufacturer of heavy trucks. The company counts then 50 full-time employees.
In 2005 Vaglio Services officially becomes AB Serve.
While its development in the fields of compliance, containment and workflows logistics continues, AB Serve, in its determination to support its customers with ever more flexibility and mastered reactivity, creates its own temporary work agency: AB Job 57 integrates the Group in 2007, and will become Valoris Emploi in 2016.
In 2008, AB Serve sets up in Morocco with a subsidiary dedicated to providing services for steel companies. In 2011, the company pursues its installation in Maghreb with two new subsidiaries, AB Serve Tunisie and AB Serve Free Zone, respectively in Tunisia and Morocco, intended to quality control.
AB Serve leaves Rosselange in 2011 to settle in Woippy, Lorraine, on a former industrial site. Premises count 800 m² of office and 800 m² of warehouse. Since then, the expansion of AB Serve has gone on in an exponential way in automotive, agricultural machines, luxury crystal glass-making and aeronautics markets.
Thanks to the recruitments of new internal skills, AB Serve proposes services of 3D metrology since 2011. The company also offers its customers the provision of industrial world experts as a support in their engineering projects.
In 2017, AB Serve starts its establishment in Germany by acquiring 40% of Sykle GmbH. In 2018, when AB Serve becomes the majority, the subsidiary takes the name of AB Serve Germany.
2020: digital transformation! AB Serve launches MyABServe, a unique dematerialized management solution to make life easier for its customers and teams.
Today, AB Serve Group counts more than 400 employees working everywhere in France, in Europe and North Africa in the fields of containment, compliance, metrology and workflows logistics.